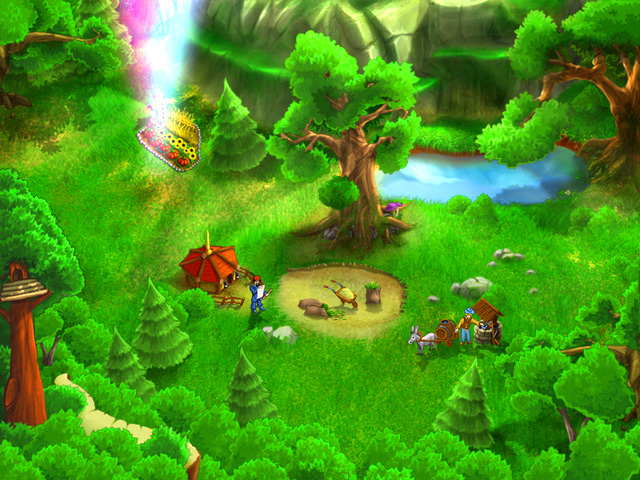 This free town game is a pure joy! Imagine a sunny clearing in the woods - here you will build the wonderful town of your dreams! But Rome was not built in a day, and your town will require time and resources as well. Prepare to complete the challenging Match 3 levels of Woodville Chronicles and to reveal the secret of the town! The casual gameplay is based on Match 3 mechanics, but due to various modes and types, bonuses and obstacles you will never get bored.
The unique feature of this free town game is that the mode (Time or Relaxed) and the type (Swap, Chain or Group) can be changed at any time during the game. The types differ in the technique of playing: Swap type requires swapping items to make chains of matching ones; Chain type requires selecting chains of matching items; and Group type requires selecting groups of them. When matching items are selected, they blow up and destroy marble plaques, and as soon as all the plaques are destroyed, the level is completed. Every next level becomes more difficult and requires more experience and skill: there are significant obstacles, such as chains, double chains, chests and enchained chests. Each of them needs two or more explosions to be removed. There are several useful bonuses that will facilitate your tasks: the Lightning blows up several random items; Shuffle mixes all the items in the playing area; the Bomb explodes a chosen area; the Magnet removes all items of a chosen color; and the Row Exploder explodes a chosen row of items. Besides, when you blow up large number of items at once, you get an extra bonus, Electrization: one item gets electrified and blows up all the surrounding ones. To build the town, which is getting inhabited throughout the game, you should complete 5 stages, each featuring 4 appropriate buildings and a marvelous background image. Moreover, the relaxing music and fine sound effects create a fairytale atmosphere - what can be better after a long working day?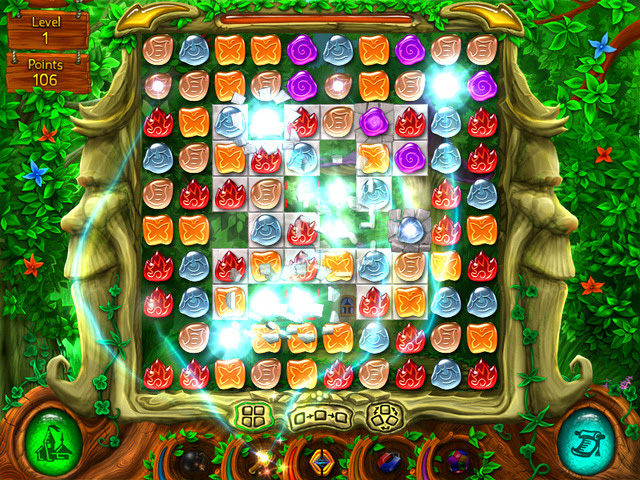 Download free town game!
System Requirements:
Windows 98/2000/XP/Vista/7
Processor 1 Ghz or better
64 Mb RAM
DirectX 7.0