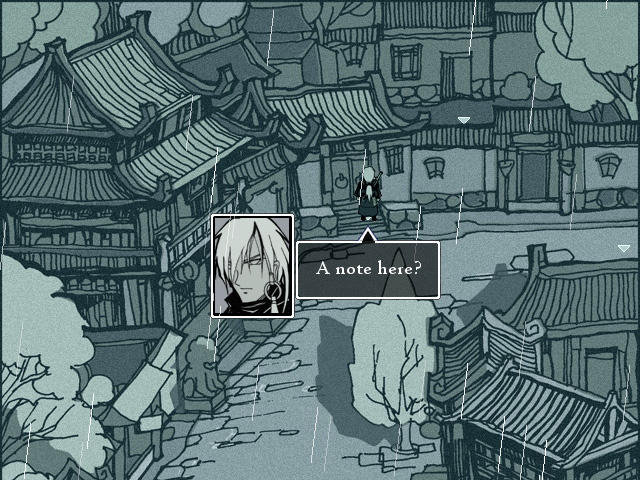 Looking for a fine martial arts game? Pang, a small but once-popular town just within the borders of Central Land was seized by plague by the time a mysterious black-dressed man arrived. As soon as he had come, he could feel the incessant footsteps of his enemies - those sent by the very man he wished to see, but dared not. Twisted murderers appeared in Pang, and old friends now sent as his assassins. Then a little girl came whose violent death took place before his eyes, and whose laughter haunts him still...He has no choice but fight back. Even so, it seems that another clue remains hidden beneath these strange proceedings; what awaits him is a plot even more complex than he could have imagined.
Presented with gloomy and gray hand-drawn scenes, Rainblood leads you into an adventure enveloped in darkness and myth, set in "Central Land", similar to traditional China but with many weird stuff such as a headless samurai and machine-like killers. Maybe too "story-telling" for an RPG, this martial arts game tells a short but complex plot and a dramatic love story with darkness. The total time in story is just one day and space is limited in a deserted town, but with montages and disordered story lines, the game was made an art piece with its unique graphic and music, as well as the story and battle system that are neo interpretations of Chinese martial art culture.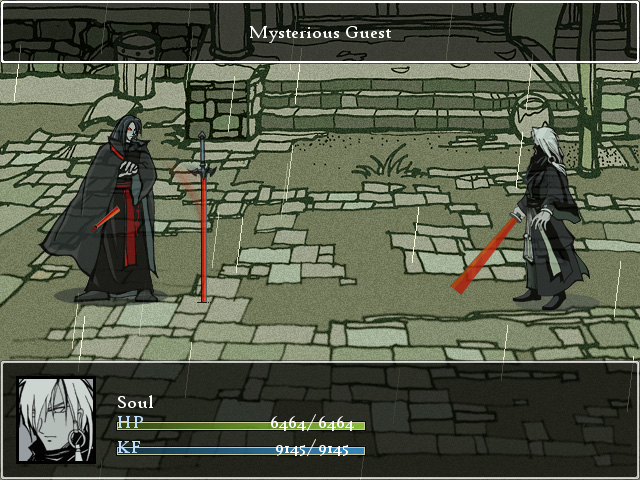 Download this martial arts game totally for free right now!
System Requirements:
Windows XP/Vista/7
Processor 800 Mhz or better
256 Mb RAM